Back in November, I was approached by Nina, a customer at Patchwork Show in Long Beach, about creating a special Christmas gift for her sister, an OBGYN in Texas. Nina was purchasing my "U is for uterus" card and wanted to know if I could turn the illustration into a pillow. The black ink drawing was too small for me to enlarge to pillow-size, but I had been meaning to add a uterus to my series for a while, so this was the perfect opportunity! I explained to her that I would like to create an illustration of the uterus including flowers specifically chosen for their appropriate Victorian symbolism. Luckily, she loved the idea, and so I whipped up a sketch:
Once Nina gave me the go-ahead, I made the final painting, titled "Her Majesty":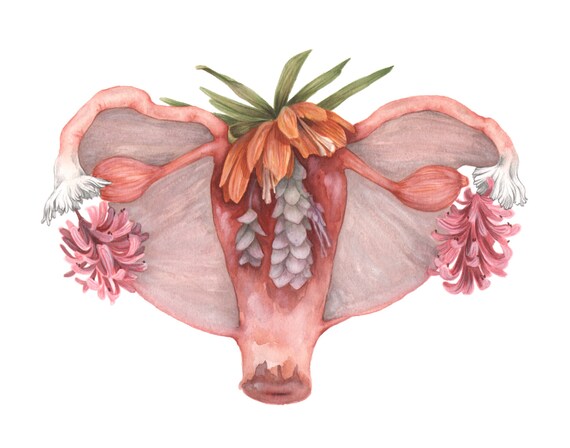 I ordered the fabric and received terrible news: it wouldn't arrive until after the holidays! I felt awful for letting Nina down. Then, unexpectedly, a few days before Christmas, the fabric was delivered to my door step! I immediately sewed and stuffed the pillow (with a lavender upholstery-cotton backing), and sent it off to Texas, where it arrived exactly on the due date.
Here is Nina's sister, with her new custom sofa accessory:
I very much enjoy custom requests and commissions, I love getting to hear peoples' stories and why a particular body part is meaningful to them. Do you have a tale to share?
(prints of "Her Majesty" are available on my Etsy)